Rental properties continue to be one of the strongest investments in the national real estate market, with many individuals and families choosing to rent instead of own. In fact,
more than 50%
of the Oak Harbor population rent their home, making it a particularly advantageous market to invest in.
If you're looking to increase your Whidbey Island property's return on investment (ROI) this year, the following four tips can help boost your returns.
Increase your usable space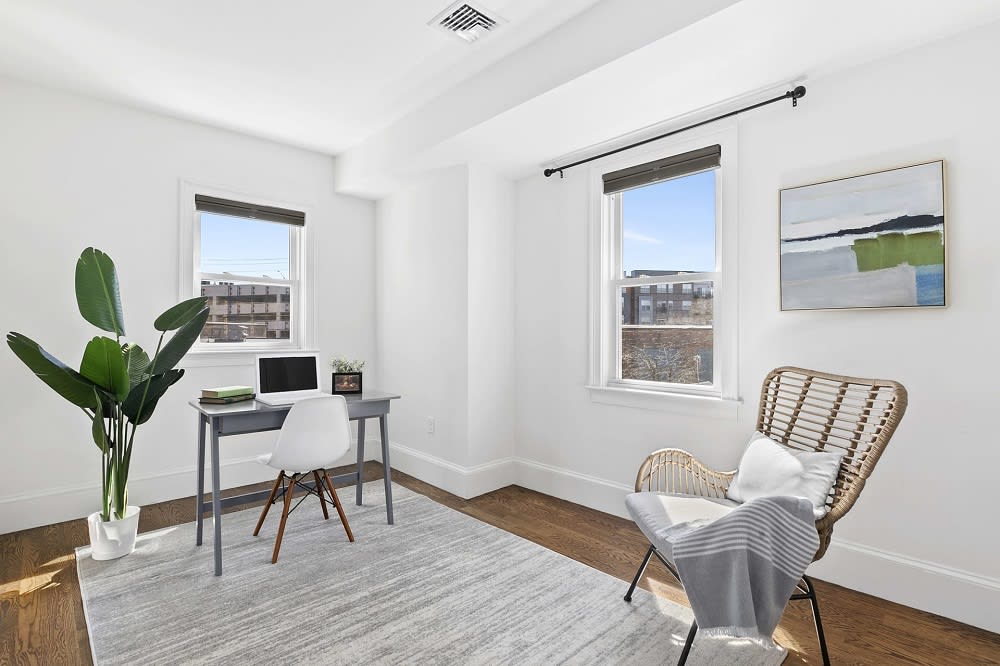 Increasing the overall space your tenants can use is a surefire way to increase your Oak Harbor rental's ROI. With more and more people working from home, renters are looking for homes that provide them ample space for both professional and recreational activities. Some of the
most valuable amenities
found in Whidbey Island real estate are a sizable common area, an office space, a backyard, and an attached garage. Thus, landlords who invest in adding usable space to their rentals are likely to see an uptick in interest from potential renters.
One of the best ways to increase usable space in your Whidbey Island real estate is to add a home office. Knocking down a dividing wall to create more of an open floor plan is a smart choice as well, as tenants often appreciate a more open and spacious environment. Adding outdoor space can work well, especially if you have views of the water or the rental provides private access to their own yard or patio.

In short, tenants in search of rentable Oak Harbor real estate will find value in additional space. If your budget allows, consider adding a bathroom, expanding the current garage, or adding storage space. These upgrades all increase the
usable square footage
of your property, meaning you'll be able to increase the rent accordingly.
Improve the view, lighting, and paint
Renters of Whidbey Island real estate place a high premium on a good view. Upgrading to picture or garden-style windows will provide ample natural light in the space while improving the view of the surrounding area. Large, undivided windows bring a chic, modern feel to Whidbey Island real estate and can increase the number of interested renters who consider your property as a future home.


Similarly, bringing in updated light fixtures can be a quick and easy way to increase your rental's ROI, as outdated fixtures tend not to impress potential tenants. Select a simple, elegant pendant for the dining room and a set of discrete lights for behind the bathroom mirror or beneath the kitchen cabinets.


Additionally, new paint is a simple, affordable upgrade that can keep a space feeling fresh and well-kept. Tenants renting luxury Whidbey Island real estate expect their potential homes to be well-maintained, so it's helpful to refresh the paint in-between tenants to maintain a high monthly ROI for your property. If your space is minimalistic and modern, keep paints neutral.
Popular paint colors
in the Pacific Northwest include shades of white, gray, and beige, with black used as the occasional accent. Pale greens and deeper blues are also good options for a neutral pop of color. The paint on baseboards, shutters, and doors should be kept fresh and bright, too.
Offer the property furnished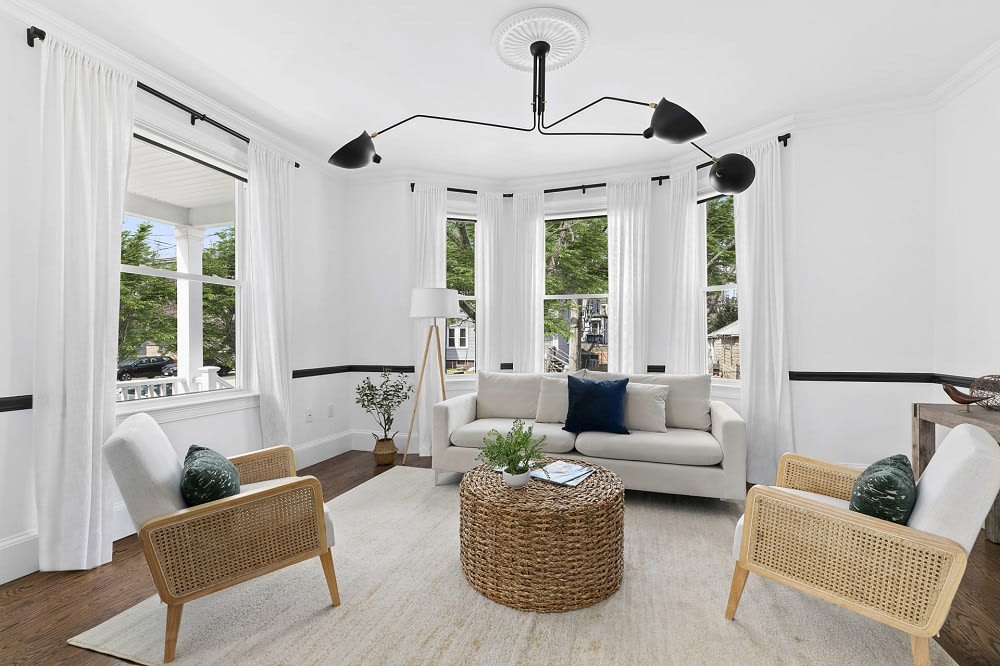 With
more households renting
these days, it's a wise investment to offer your rental property furnished. This allows families who have only ever rented furnished apartments to move without having to purchase new furniture. This also means the property could be more attractive to a wider pool of renters. Landlords can also earn more for furnished apartments. If the renter is on a long-term lease, property owners can typically charge between
15-20% more
if the apartment is furnished. If it's a short-term lease, those numbers can climb up to 50%. Additionally, the cost of keeping an apartment furnished can count toward potential tax deductions at the end of each year. Overall, offering your rental property furnished can bring a high return on investment, even though it means you'll have to maintain the furniture or purchase additional insurance for the items.
Allow pets for an additional fee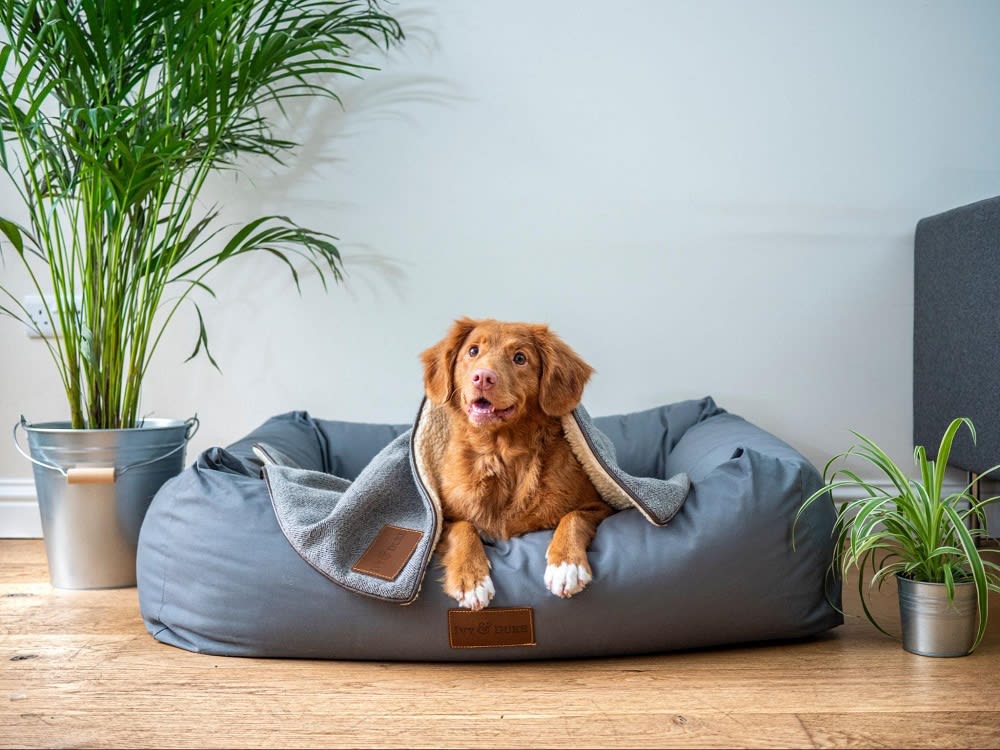 Currently, around
70% of American households
have a pet, but one of the struggles that tenants can have when moving to a new rental is finding a pet-friendly place to call home. It can seem like less hassle and stress for you as a landlord to restrict tenants from owning pets, but allowing them in at an additional fee can boost the profit you earn from your property. Landlords can choose to incorporate monthly pet fees as well as one-time pet deposits. Pet deposits are usually around 25% of the monthly rental fee and are typically used to cover any damage that pets may cause on your property.
Larger deposits can be required for larger pets or multiple pets—ultimately, it's at the discretion of the landlord to determine a reasonable number. Unlike monthly fees, pet deposits are refundable to the tenant if they aren't used during their lease. Monthly fees for pets, on the other hand, are nonrefundable and can range from $25-100. Typically, these allow for one to two cats or dogs. For tenants with three or more pets, it may be wise to increase the monthly fee.
Searching for Whidbey Island investment property?
Renting your piece of Oak Harbor real estate will demand work and strategy on your part, and you should try to get the most out of your investment. The tips above will help you earn a higher return year after year.


If you're stepping into the real estate investing market this year and want to know more about how to buy, sell, or manage a Whidbey Island rental property, local Whidbey Island agent
Tim C. Miller
can help.