Relocating across the country is a huge step, and you may find yourself missing some of the usual comforts of your hometown. And if you're a southerner who is moving to Washington, you know there's no greater comfort than good old-fashioned soul food. So as you start packing, making plans, or you're just getting settled in, know that Pacific Northwest restaurants have you covered when you're craving homemade mac and cheese, a side of coleslaw, or a perfectly cooked brisket. Whether you're looking at Whidbey Island real estate or Oak Harbor homes for sale, check out these top eateries for a little taste of home.
Orlando's Southern BBQ
First on our list is
Orlando's Southern BBQ
, a great taste of the South that's perfect for anyone looking to invest in Whidbey Island real estate or explore this part of the country. Orlando's became part of the Whidbey Island community in 2013, starting as a food truck and growing into a brick-and-mortar restaurant on Bayshore Drive. Locals love Orlando's classic BBQ ribs, crispy fries, and other staples like fried catfish and tender brisket. Whether you're coming to the area for work, retirement, or vacation, you can find all your southern favorites at Orlando's. Open for lunch and dinner, Orlando's operates from 11 am to 7 pm daily, with extended hours to 8 pm Thursday through Saturday.
The BBQ Joint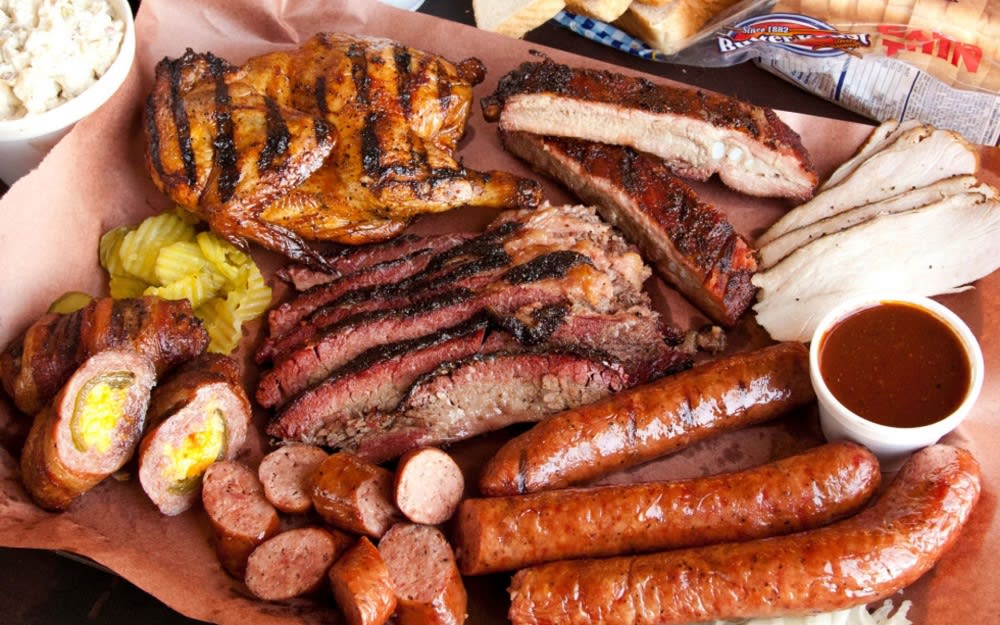 Also located minutes from Whidbey Island real estate is
the BBQ Joint
, a great place to go for classic Texas-style barbecue. Missing home and want to feast on all your favorites? The BBQ Joint has been a staple of Whidbey Island dining since 2006. Born from the desire to bring more southern flare to the Pacific Northwest, the BBQ Joint is now a go-to for well-loved comfort food. The BBQ Joint's pulled pork, and signature house barbecue sauce are customer favorites. Add a side of cornbread, mac and cheese, baked beans, or coleslaw to truly feel at home in this quaint eatery. Be sure to grab a cup of their banana pudding for dessert. Located on Midway Blvd., the BBQ Joint is open from 11 am to 7 pm Tuesday through Friday, 12 pm to 7 pm on Saturday, and 12 pm to 6 pm on Sunday.
Gordon's on Blueberry Hill
Situated in an upscale spot with beautiful views of the harbor,
Gordon's on Blueberry Hill
in Freeland offers a fine dining experience. Stop in for classic pasta, steak, and seafood bites, or stay for the unique Cajun options that will take you back to the South. Chef Gordon Stewart trained in New Orleans and is passionate about infusing his menu with Cajun-Creole influence. Using locally-sourced ingredients allows Gordon's on Blueberry Hill to create a rotating menu that stays fresh and surprising. Highly rated dishes to try at Gordon's include fried chicken and grits, seafood and andouille jambalaya, and classics like filet mignon. Enjoy your meal while overlooking the water, and then take a stroll down to Freeland Park as the sun sets. A true gem on the island, Gordon's on Blueberry Hill is open from 12 pm to 8 pm Wednesday through Sunday.
Hale's Kitchen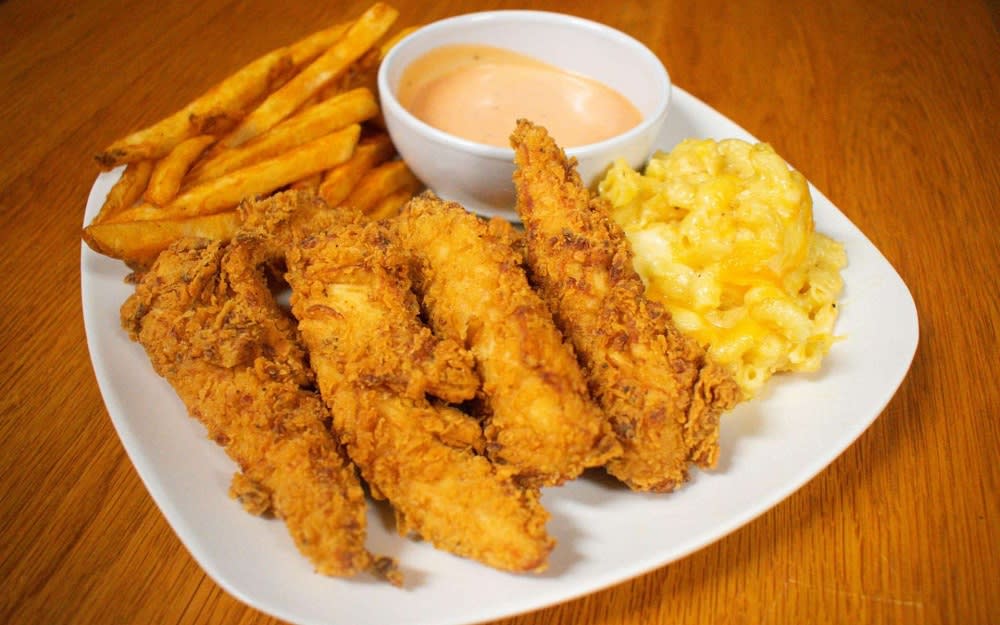 If you're exploring Oak Harbor homes for sale and get a craving for a great chicken plate, head to
Hale's Kitchen
. An up-and-coming southern diner that's set to open in June 2022, you can expect all the best of a traditional southern menu—from gooey mac and cheese to fried pickles to crispy fried chicken. Hale's offers breakfast and brunch menus in addition to their chicken menu, sides, and desserts. Start your day with a plate of chicken and waffles, or ease into the evening with a three-piece chicken combo. Be sure to finish your meal with their tasty peach cobbler bites. Located at the corner of E. Whidbey Avenue and South Oak Harbor Street, Hale's KItchen is only a five-minute drive or 20-minute walk from Windjammer Park. So after spending an afternoon at the park with your family, drop into Hale's for dinner and dessert.
Dad's Diner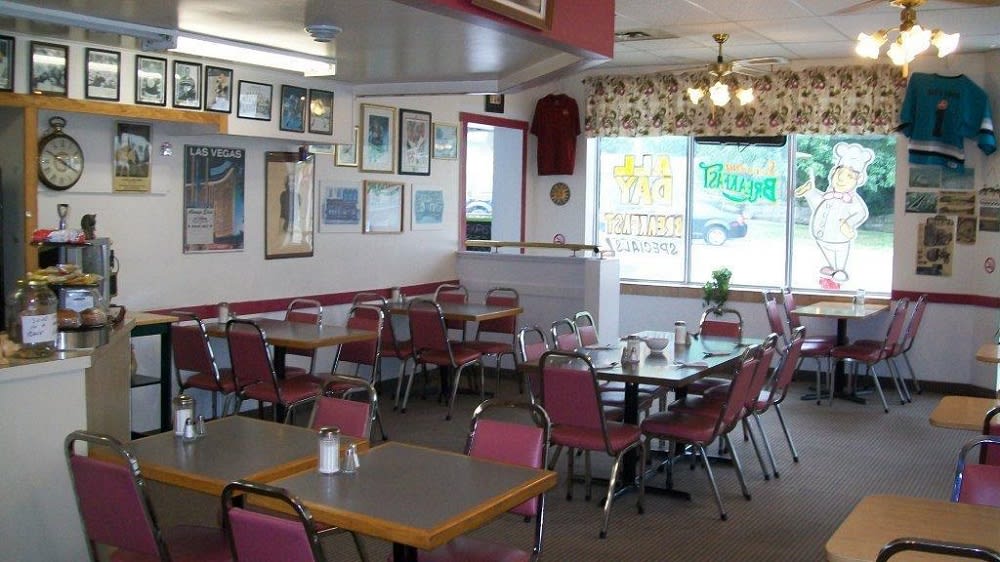 Up in Anacortes, you'll find
Dad's Diner
—a fun, laid-back restaurant decorated with memorabilia, photos, and trinkets. With two playful menus, "Breaky" and "Not Breaky," Dad's invites you to settle in and become part of the family. From the Breaky menu, you can order classic southern plates like biscuits and gravy, French toast, and the redneck benedict. From the Not Breaky menu, the Carolina tacos, classic cheeseburgers, and Texas Philly come highly recommended. Favorites of the Anacortes residents include the pork belly hash and breakfast tacos. Dad's Diner has a strong reputation throughout the community for its friendly service and casual atmosphere. Open Wednesday through Sunday from 7 am to 3 pm, Dad's is located on Commercial Avenue.
Bob's Chowder Bar
Also on Commercial Avenue in Anacortes is
Bob's Chowder Bar
, a casual eatery with great seafood and BBQ dishes. No trip to Bob's would be complete without sampling the chowder. The salmon chowder is a house specialty, and customers love its superb hint of spice and the clam chowder is considered by many to be the best in the area. Start your lunch or dinner at Bob's with an order of fried pickles, grilled wild prawns, or calamari. If you're interested in seafood for your main meal, order an oyster burger, fish and chips, or Captain Jack's cod sandwich. Bob's menu continues with an extensive variety of tacos and BBQ salmon. You can stop by Bob's from 11 am to 7 pm on Sunday, Monday, and Thursday, or from 11 am to 8 pm on Friday and Saturday.
Relocating from the South to the Pacific Northwest is a big transition, and finding a little piece of home in your new community can help make that transition smoother. If you're in the market for a home in Whidbey Island or Oak Harbor, contact
Tim Miller
, a real estate agent with extensive experience in those communities. He has been serving Whidbey Island for several years, specializing in VA purchases, vacation homes, and investment exchanges. If you need someone to trust with your next home purchase,
get in tou
ch with Tim
.