With its small yet diverse community of friendly residents and beautiful environment,
Whidbey Island
attracts those who want to live a laid-back life among friends. Located in Puget Sound, Whidbey Island is about a 20-minute ferry ride from Seattle, so it's ideal for those working on the Island, those working from home, or those willing to commute to and from the metro area. Are you interested in buying a permanent residence or a vacation home on Whidbey Island? If so, it makes sense to make a few trips to check out the Whidbey Island homes for sale and to get to know the area and your future neighbors. While you're there, you'll definitely want to dine out for several meals to get a taste of the cuisine and get a handle on what may become your go-to hangouts. Here are some of the best restaurants to try.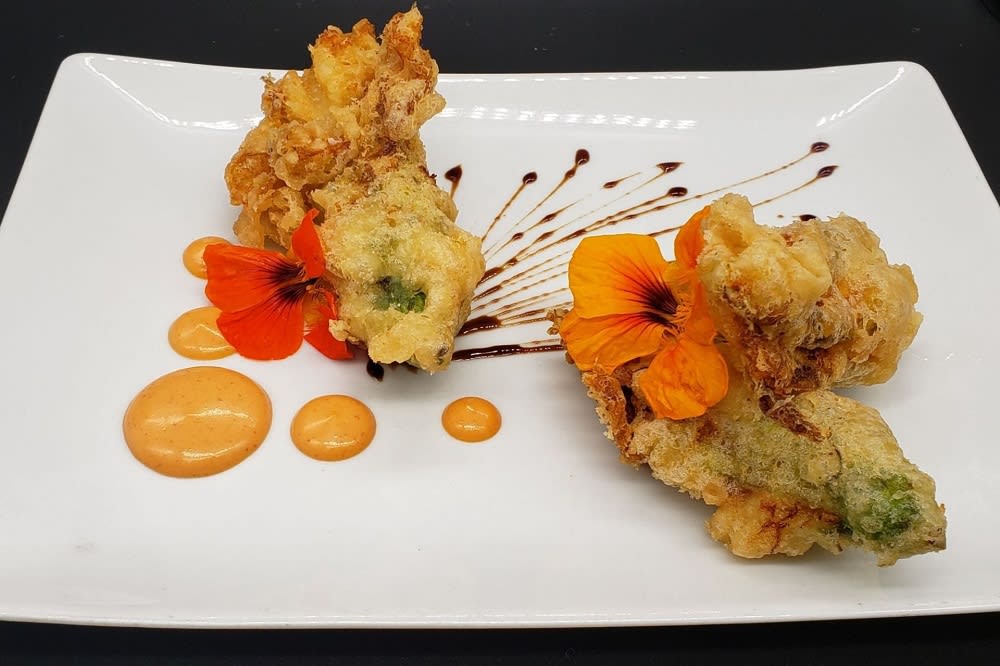 Photo Courtesy of Frasers Gourmet Hideaway
Located in the town of
Oak Harbor
,
Frasers Gourmet Hideaway
is the perfect place for a celebration dinner once you make a successful offer on Whidbey Island real estate. Open since 2006, this fine dining establishment has gorgeous wood floors, beautiful lighting, and comfortable leather chairs that you won't want to get out of. That's a good thing because you may be here a while! While the restaurant's atmosphere is lovely, the food is truly the focal point, and the seasonal menu will give you the chance to try the freshest ingredients offered by the Pacific Northwest. This is your destination for steak, seafood, and drinks. You'll want to start your meal with a tasty appetizer like the duck liver pate or Penn Cove mussels while sipping on a cocktail or glass of wine. After that, you'll be able to choose an entrée, such as crab and shrimp lasagna, Texas long-bone short ribs, or chicken with southern cast-iron spoonbread. You can enjoy your meal while talking about what you plan to do with your new home.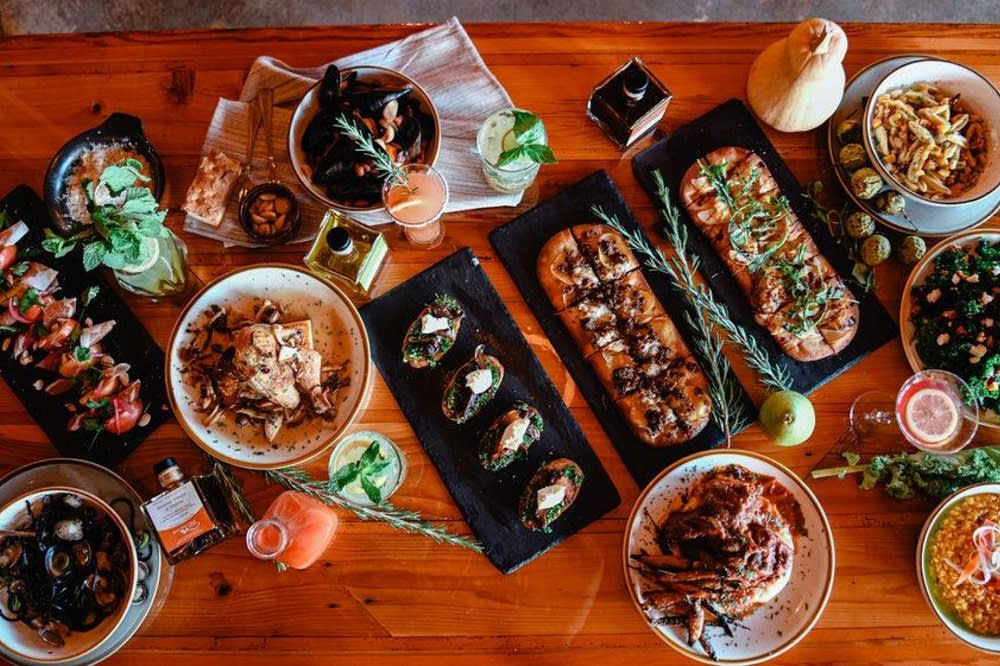 Photo Courtesy of Rustica Italian Restaurant and Bar's Facebook
A warm and inviting restaurant in Oak Harbor,
Rustica's
environment is enhanced by decor featuring reclaimed local woods and other locally sourced materials. This decor is designed by a local artist and makes for a unique and memorable dining experience. Open during certain brunches, lunches, happy hours, and dinners, Rustica serves up traditional Italian favorites, as well as some creative options you won't find anywhere else on the island. For brunch, you can choose from dishes like Nutella-stuffed focaccia toast or short rib hash, while lunch might be an artichoke heart flatbread or arugula salad with lox. If you stop in for a happy hour, you'll get $1 off all draft beer, wine, and cocktails, as well as specials on snacks, like crispy polenta fries and caramelized broccoli. If you want to indulge in a delicious dinner, think pappardelle Bolognese, baked ziti, and seared Alaskan halibut. No matter when you come in, you'll have plenty of beverages to choose from, including local and imported wines, beers, and ciders, as well as exquisitely crafted cocktails. Non-alcoholic options, like locally roasted coffee and locally crafted root beer, are also available.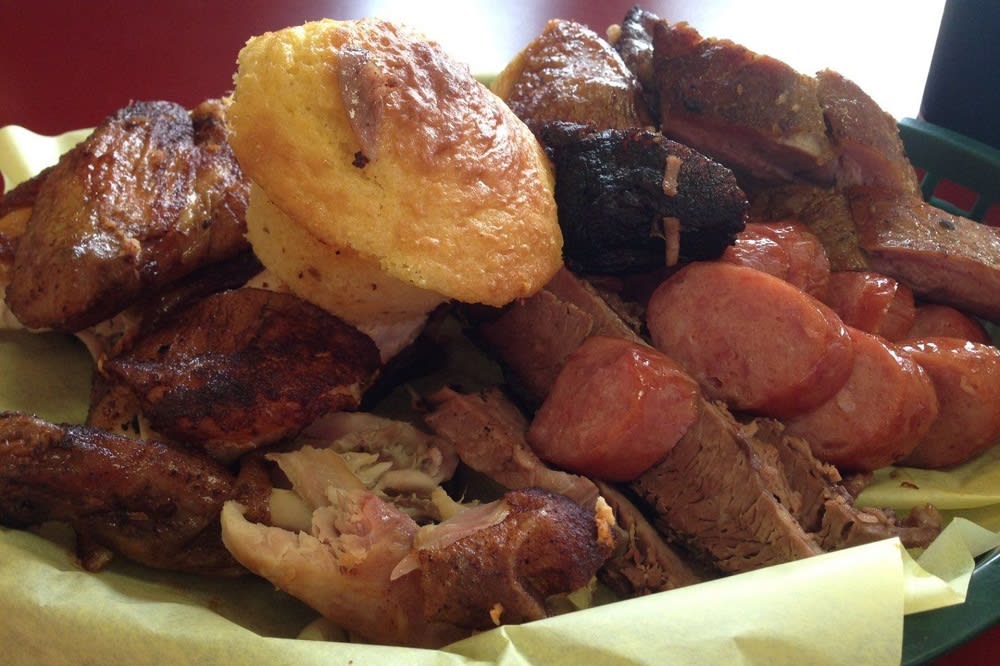 Photo Courtesy of The BBQ Joint
Sometimes, you just want to forget the fine dining environment and get some good ol' BBQ. If that's how you feel when you visit the area to look at Whidbey Island homes for sale, you need to make a trip to
The BBQ Joint
in Oak Harbor. Both Texas and Carolina-style BBQ has been served here since the restaurant opened in 2006, and locals love that the owners make their own rubs, sauces, side dishes, cornbread, and dessert in-house. Some popular menu items include half and full racks of ribs with baked beans or coleslaw, Cajun andouille sausage sandwiches, and one to four meat combos. To wash down all your great BBQ, you can choose from brewed sweet tea and a selection of imported, domestic, or craft beers.
Langley
is the home of
Savory
, an "eclectic comfort food" restaurant that is full of dishes inspired by the owners' very own grandmas and moms. The unique cuisine offered by this approach features flavor profiles ranging from European-inspired to Mexican inspired to U.S.-inspired. Focusing on locally sourced ingredients, the menu is packed with hearty options like braised lamb burgers, short ribs with sour cream mashed potatoes, and white bean and roasted garlic spread. For the more adventurous diners, there are dishes including squid ink linguine, Mafalda carbonara with a farm-fresh cracked egg, and organic veggies topped with harissa roasted almonds. For the non-drinkers, Savory has a nice selection of teas, coffees, sodas, and juices, and those who want an adult beverage can indulge in pre-dinner vermouth, a glass or bottle of wine, or a craft beer or cider.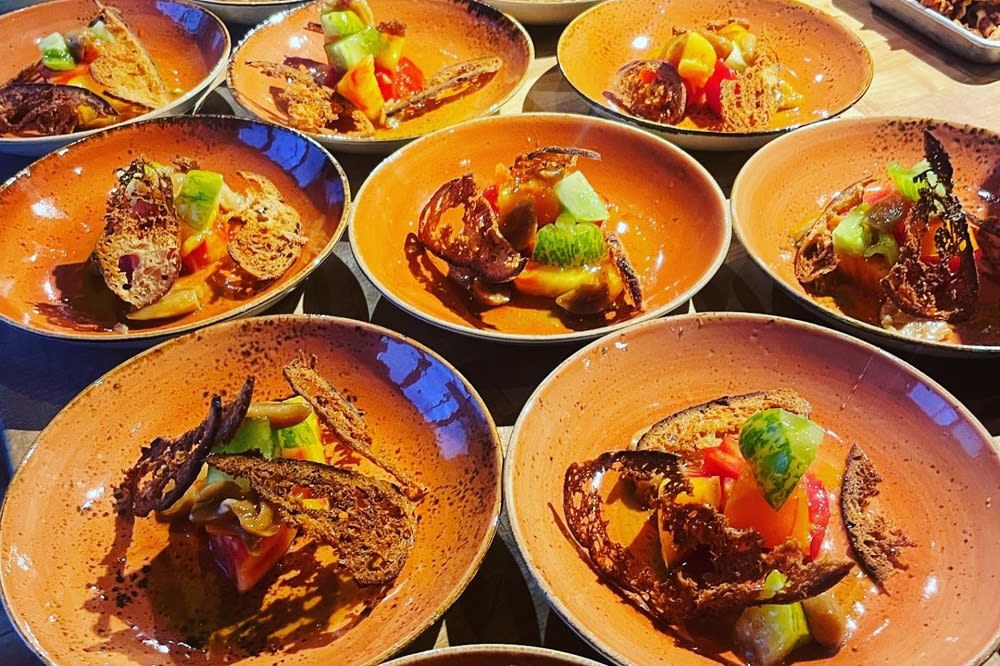 Photo Courtesy of Orchard Kitchen's Instagram
If you've never dined on farm-to-table fresh dishes in the middle of an organic farm, here's your chance! Take some time out of your busy schedule of looking at Whidbey Island real estate to dine at
Orchard Kitchen
. This restaurant features fresh, high-quality ingredients that are grown directly on the property or sourced locally, and the kitchen is advertised as "an omnivore's dining destination." In the summer, all the dining takes place outside amid the crops that will eventually make it to the menu—which is hyper-seasonal and constantly changing. Wonder what you'll be eating? It will be a surprise, as the restaurant doesn't publish a menu for diners to look at beforehand. Instead, you'll be seated with your party and served what the chefs believe are their best dishes of the day. You'll also be offered wine flights and carafes that pair with your meal for a fully indulgent experience. If you do decide to buy one of the Whidbey Island houses for sale, you'll be able to come to Orchard Kitchen on Thursdays for Local's Night, where a three-course prix fixe menu is served for just $59 per person.
A perfect place for a permanent home or a home away from home, Whidbey Island is charming, welcoming, and full of fantastic places to eat. If you want to start living the good life in Puget Sound, reach out to Whidbey Island realtor and expert
Tim C. Miller
to see what's on the market and learn more about this unique locale.
*Header photo courtesy of Unsplash