Whether you're looking for a modern Pacific Northwest cabin or vintage waterfront property, you're sure to find your dream home on Whidbey Island. Located just north of Seattle in the Puget Sound, Whidbey Island is a nature lover's paradise. It offers rugged terrain with easy access to public lands and trails throughout the island. The trails provide a variety of lengths and difficulties, so hikers and bikers of all levels can enjoy the island's natural scenery.


Many Whidbey Island homes for sale offer gorgeous waterfront views — the kind that call for fire pits and decks from which to enjoy a stunning sunset. Whidbey Island is also home to inland properties that boast extensive acreage and views of both the Cascade and Olympic mountain ranges.


If you're interested in calling Whidbey Island home, consider the following weekend activities to help you get familiar with the island.
Fort Casey Historical State Park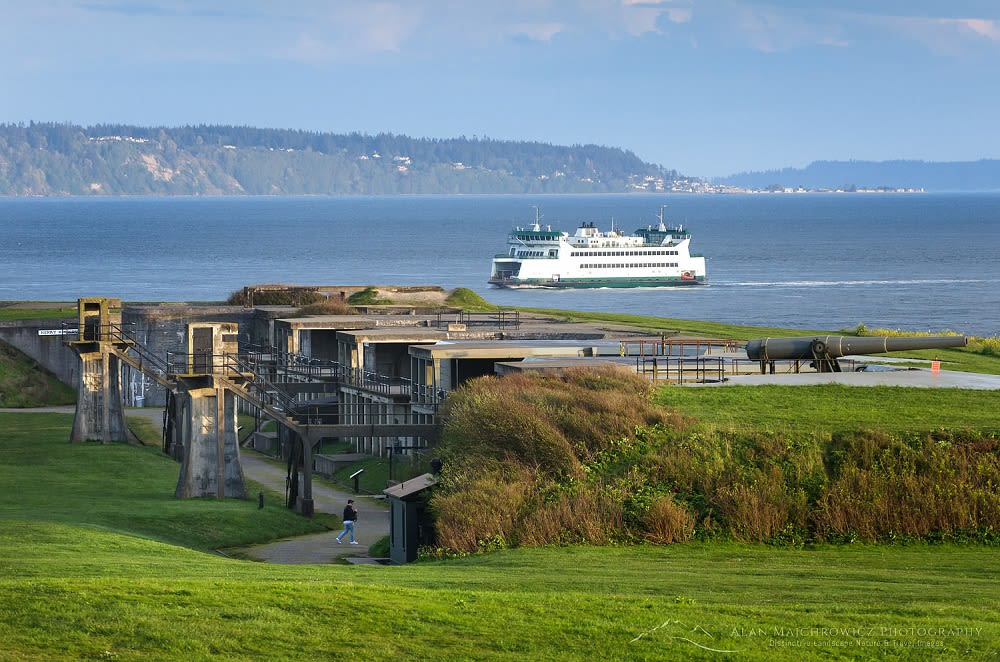 Fort Casey is a 19th-century military fort, which is currently home to a 1903 lighthouse, a variety of different weaponry, and campsites along the Puget Sound.
Fort Casey Historical State Park
is a diverse destination that the whole family will love. When Fort Casey was a training facility, the fort was home to revolutionary weaponry, including two rare "disappearing guns," which would return to the bunker or behind a retaining wall thanks to the sheer force of the recoil.
The park features almost 2 miles of hiking trails, a portion of the
Pacific Northwest Trail
, a picnic area, boating, fishing, and the Keystone Underwater Dive Park. It also has an interpretive center that offers a deeper look at the history of the fort and Whidbey Island itself.
Deception Pass State Park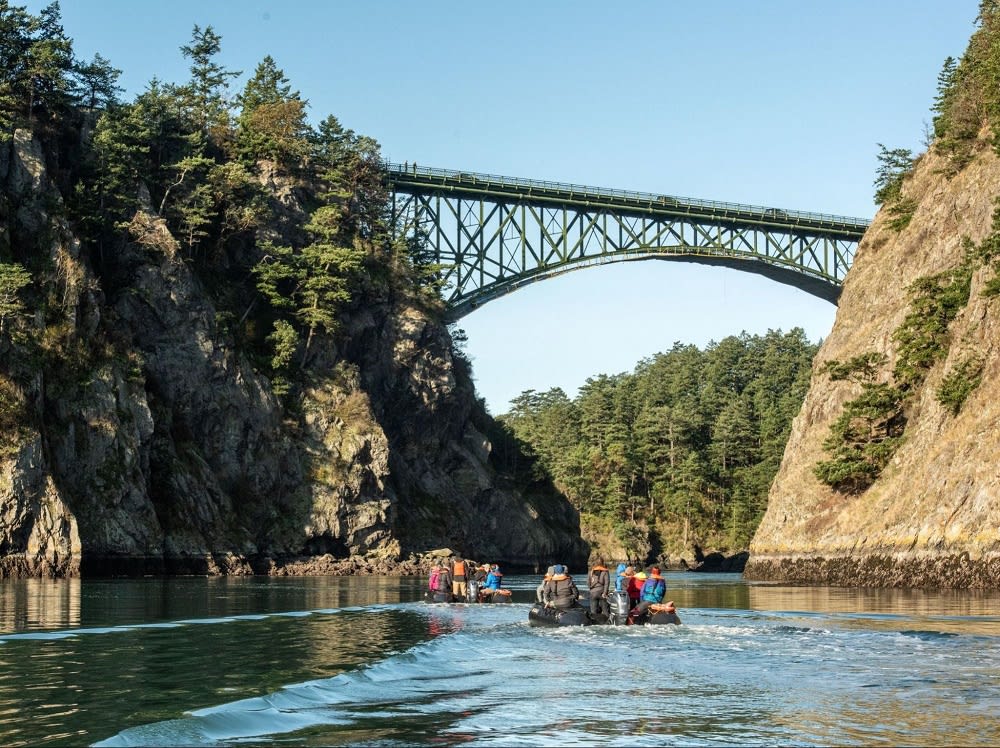 Deception Pass State Park is the most popular state park in Washington. This is, perhaps, because of the potential whale or seal sightings and the swimmer-friendly Cranberry Lake—one of three freshwater lakes and hidden coves that add to the mystery of the park.
Deception Pass covers 3,854 acres, including Bowman Bay, one of Franklin D. Roosevelt's Civilian Conservation Corps projects, waterfront camping, and the Kukutali Preserve, co-owned by the Swinomish Indian Tribal Community. The preserve even features a portion that doesn't allow visitors in order to protect indigenous species of flora and fauna.


There are two bridges connecting Whidbey Island and Fidalgo Island to the north—Deception Pass and Canoe Pass. Both bridges were a part of FDR's historic New Deal, which only adds to the appeal of Whidbey Island real estate.
Whidbey Island Winery
Whidbey Island Winery offers a fine variety of vintages, including a port, a grenache, and a malbec. Their standout bottle, however, is by far the German wine
Siegerrebe
, a fruity, floral wine made from island grapes. Wine tastings are held on their stunning patio, which opened in 1992 after the grapes planted in 1986 had begun to produce.
The views are spectacular, featuring rows of grapevines and towering pines, making Whidbey Island Winery an ideal spot for special events. Their dedicated owners are happy to offer recommendations (like caterers and bottle service) for your event.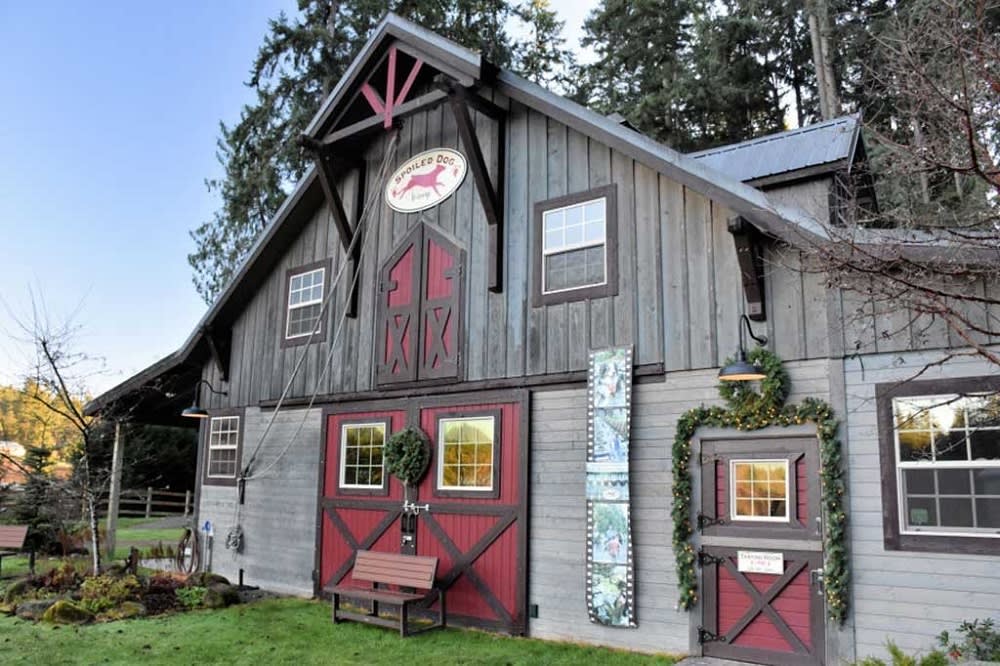 The Spoiled Dog Winery, also located on Whidbey Island, has an outdoor tasting room and more than a dozen wines, including the fan-favorite 2018
Carménere
—a cherry-forward wine sold in small quantities because of limited availability. Whidbey Island is home to a variety of wineries, all of which offer spectacular bottles and a stunning atmosphere. With destinations such as these, Whidbey Island real estate is all the more appealing to seasonal visitors and real estate investors alike.
Whidbey Island Distillery
The Whidbey Island Distillery has taken Pacific Northwest ingredients and created award-winning liqueurs, including blackberry, loganberry, raspberry, and boysenberry—as well as their popular Bunker Rye Whiskey, with notes of honey and spice. According to
their website
, Whidbey Island Distillery's blackberry liqueur is the best of its kind in all of North America.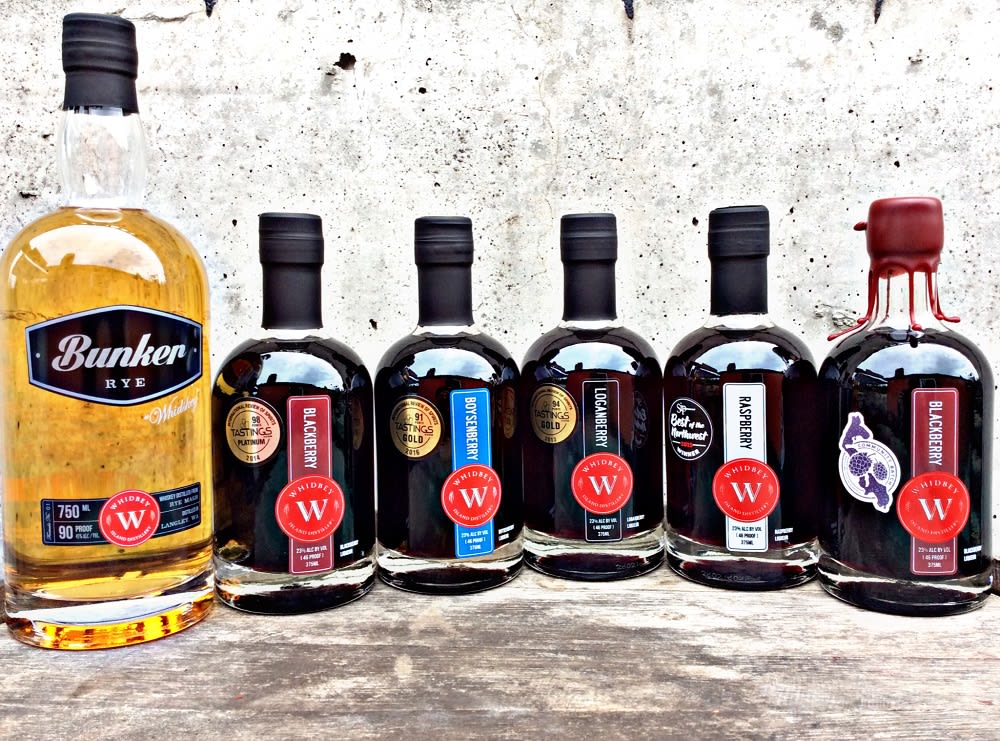 This family-owned business was established in 2009 and includes a tasting room where you can get to know their special liqueurs. The website features cocktail recipes, including riffs on the White Russian, Old Fashioned, Moscow Mule, and French 75, so be sure to stock up on your visit and get creative.
Shopping opportunities galore
There are three main towns located on Whidbey Island — Oak Harbor, Coupeville, and Langley — with boutiques and shops to meet all your retail needs. Additionally, Seattle is just 35 miles away, providing you access to hundreds of luxury retailers and restaurants. Whidbey Island itself is packed with special finds such as the Garry Oak Gallery, home to paintings, wood carvings, blown glass, and textiles, antique stores, and a shop featuring furniture, handmade soap, and leatherwork.
Whidbey Wild Mushroom Tours
On a Whidbey Wild Mushroom Tour, your well-informed guide will walk you through the woods and point out mushrooms you have missed if you were walking alone. They will also differentiate between edible and inedible species, taking the danger out of foraging. If you're interested in Whidbey Island homes for sale, the Whidbey Wild Mushroom Tour will help you notice the fungi growing in your own backyard and provide you with an experience that is truly unforgettable.
Hunting for Whidbey Island homes for sale?
If you're ready to begin your search for Whidbey Island homes for sale,
contact Tim Miller
for expert guidance through every corner of this unique island.